Super Bowl Guacamole
5 avocados
4 small plum/roma tomatoes
1 bunch cilantro
1 sweet onion
1 lime
1-2 packs guacamole powder seasoning
opional: 3-4 oz real bacon bits
First chop onion to small pieces, dump in a bowl and submerge with apple cider vinegar and cover. While onions are marinating for the next 30-45 minutes: Cut tomatoes, clean out the gelatin/yellow inside and cut remaining to small pieces. Cut stems off cilantro and chop bushel into fine pieces. Cut and peel avocados and mash in a large bowl. Strain vinegar from onions and add chopped onions, tomatoes, cilantro and seasoning, and as a secret but optional item, add real bacon bits! Squeeze lime over and mix thoroughly. Cover and refrigerate for 30 minutes. Serves about 10 people.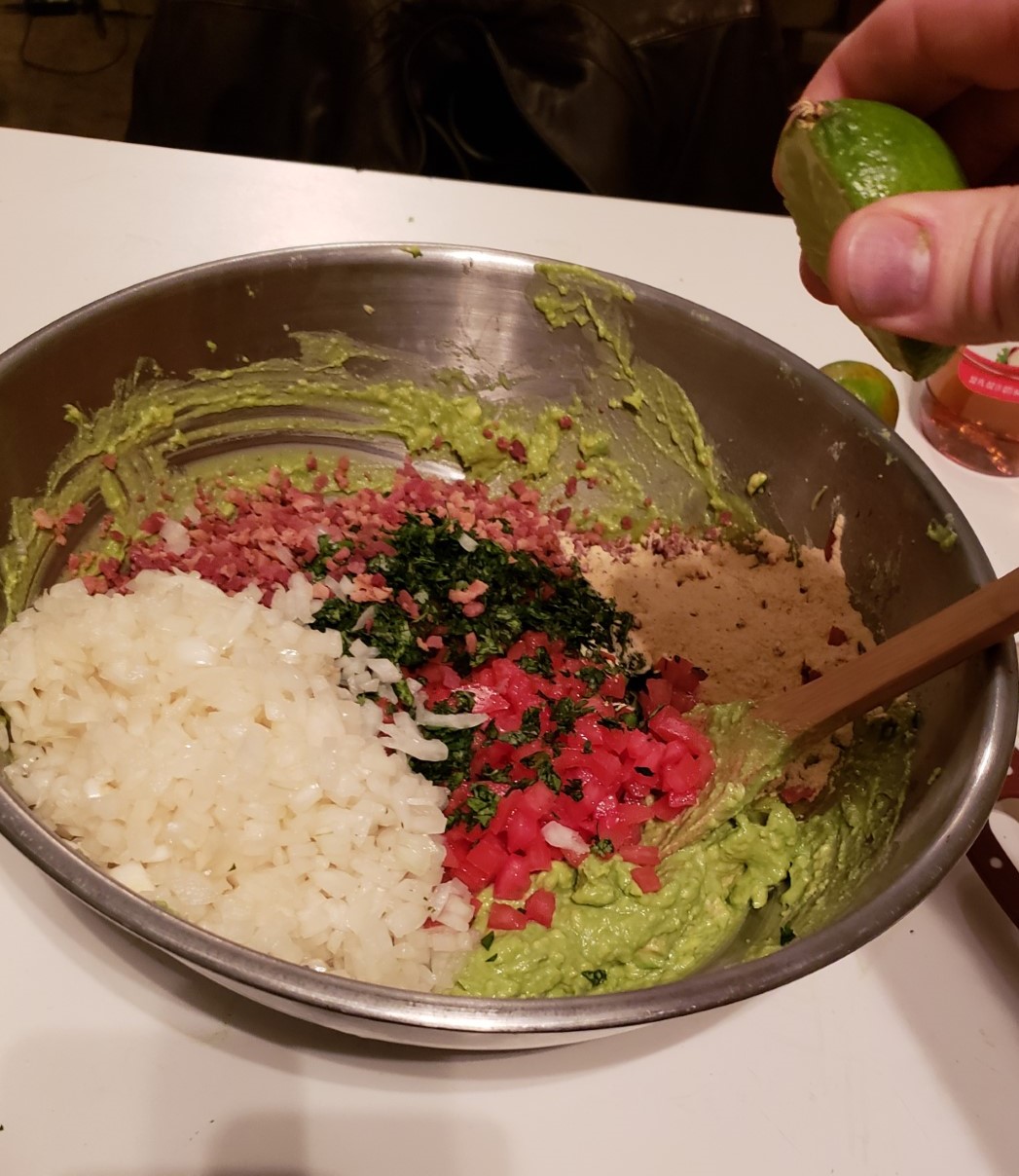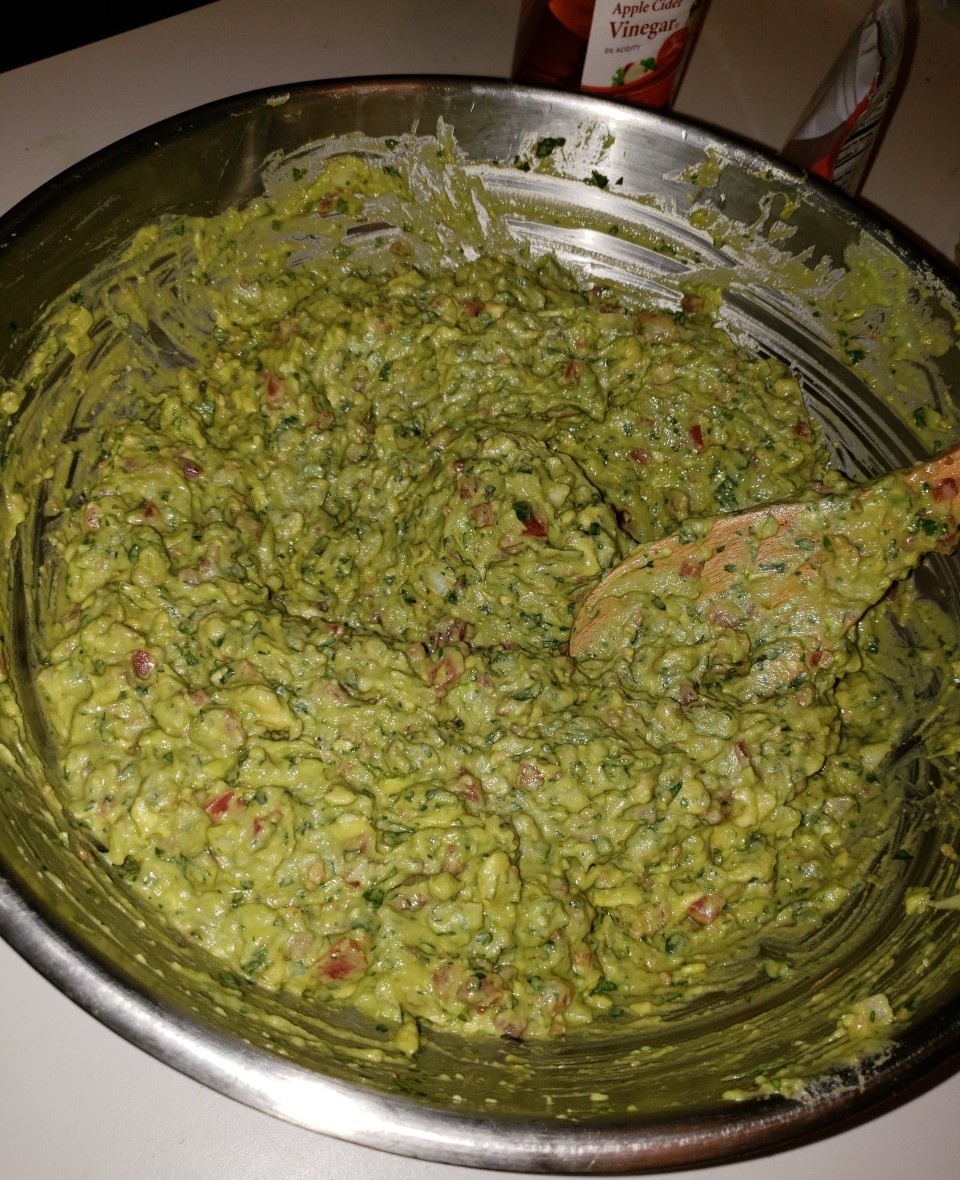 Mark's btC3 (Bacon, Tomato, Corn-Crab-Cheese Dip)
1 ear/can corn,1-2 roma/plum tomatoes, 8 oz crab meat, a few cilantro stalks, real bacon pieces, butter, white wine, parmesan cheese, Old Bay, garlic salt.
Boil corn in water/milk mix, then shave kernels off (or use 1 can of kernels if not in season). Pull leaves off cilantro stems and chop up, cut up tomato. Melt 2 tbsp butter in saucepan, then add corn, crab meat, tomato, cilantro, 3 oz. shredded parmesan cheese, 2 oz. real bacon pieces. Sprinkle over a few shakes of Old Bay seasoning and garlic salt. Stir lightly for a minute on slightly higher than medium heat, then whisk in 3 shots of wine, add an add'l tbsp butter, stir for another two minutes. Add 2-3 tbsp flour to thicken it up, stirring in lightly until desired thickness is visualized. Optional: add a few drops of liquid smoke! Serve warm. Serves about 4-6 people.