About Sands and Company Real Estate
Sands & Company Real Estate, a firm which has been selling houses in Southeastern PA for over 30 years, is a high quality "boutique" brokerage located in the heart of Berks County in Wyomissing, PA.
Comprised of 12 of the area's best and most conscientious realtors, our dynamic and highly capable team is best known for:
attention to detail
service tailored to meet your specific needs
excellent decisions
agility
5 star level service
exceptional results
professional expertise and integrity
capturing the moment
personalized attention all the way through
local community reach
creating a seamless transaction
Behind owner/broker Bill Sands- the smartest and most experienced real estate agent in Berks County- Sands & Company Real Estate has become the area's premiere real estate firm for quality, service, knowledge, and RESULTS!
Whether buying or selling, we spend more time on marketing, research and promotion with each listing to get you the best outcome.
We are always on the cutting edge, and were even one of the first firms to use Facebook for marketing back in 2008. So much so that our firm was featured in this newsweek article in January 2009.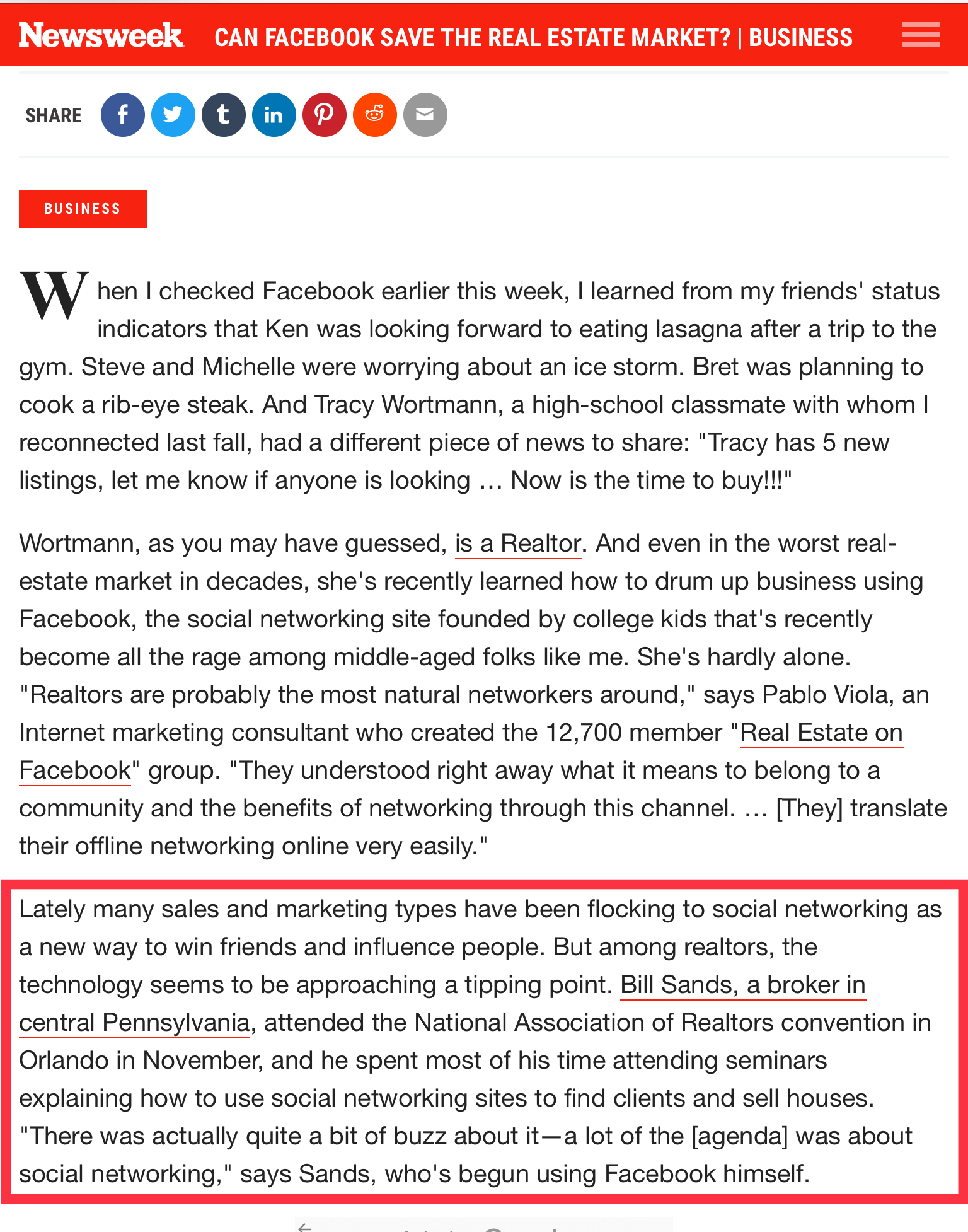 We are never too busy for you, and always make you a priority and not just a number. The buyers and sellers who have chosen Sands & Company Real Estate have reaped the benefits.
CLICK HERE to go to our webpage PaRealEstate.com
CLICK HERE to go to the Sands & Company facebook page