Chalk paint, not to be confused with chalk board paint, is a great, inexpensive way to spruce up your old dated kitchen and bath cabinets. Not only can it improve the appearance, it will also likely add value to your home.
New cabinet hardware, which is also inexpensive, is a great idea to add to the improvement.
Pictured below is a before/after photo of kitchen and bath cabinets in Exeter Township, Berks County. It took two and a half small cans of chalk paint which totaled about $70. Two brush coats and $70 worth of hardware later, and this kitchen and bath got a brand new, much improved look!
BEFORE: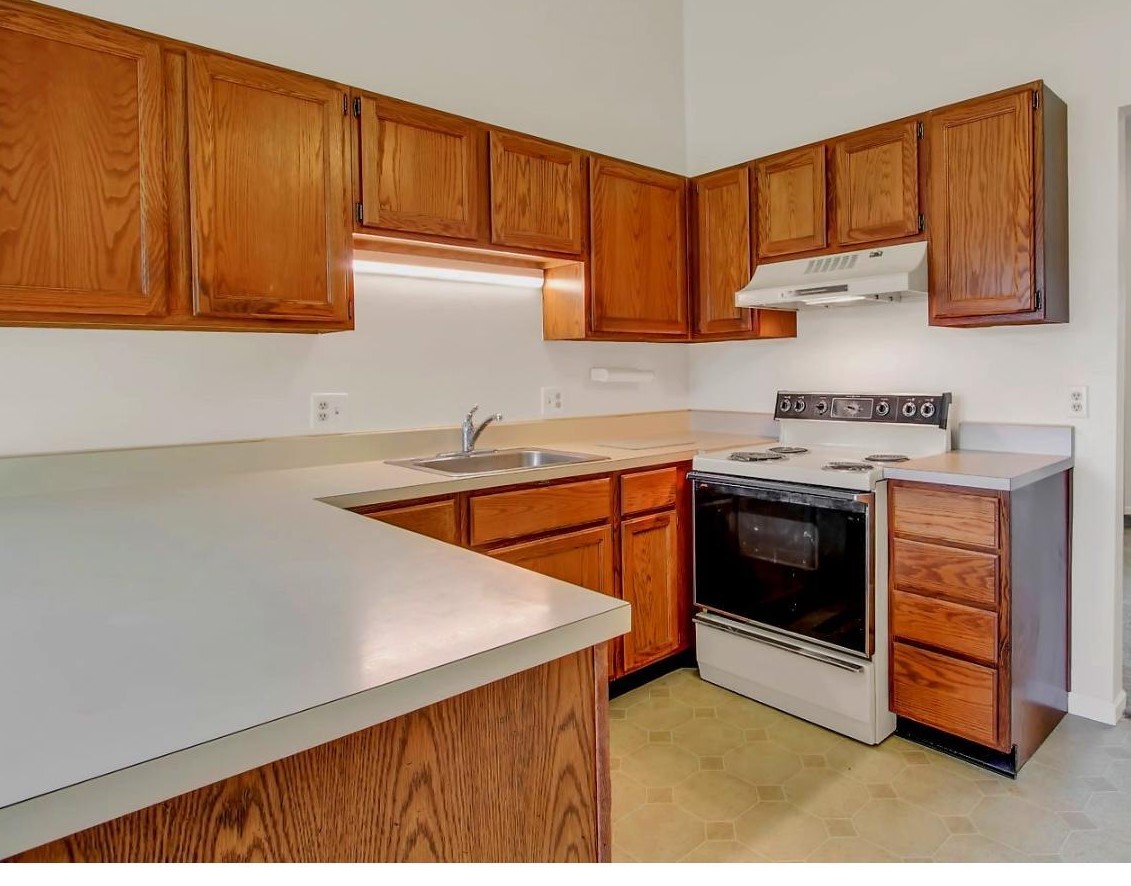 AFTER: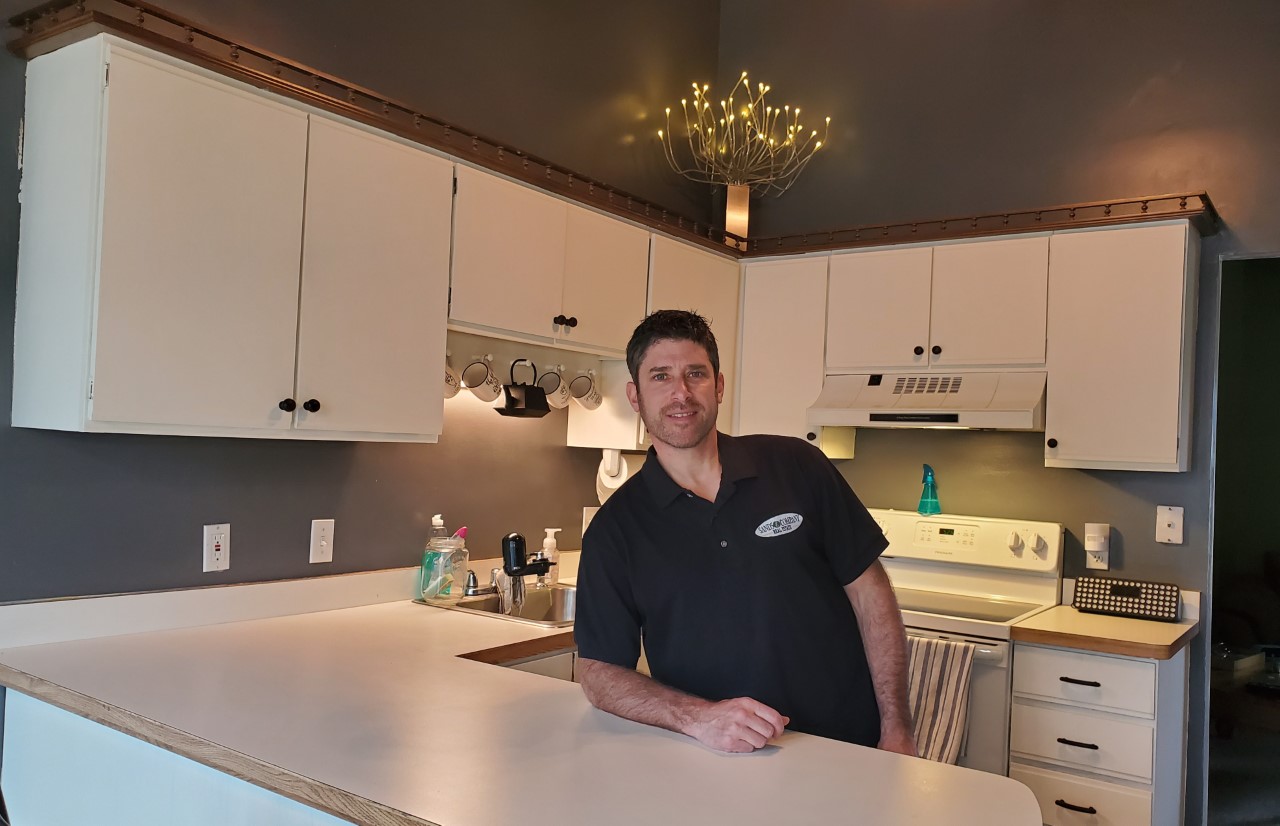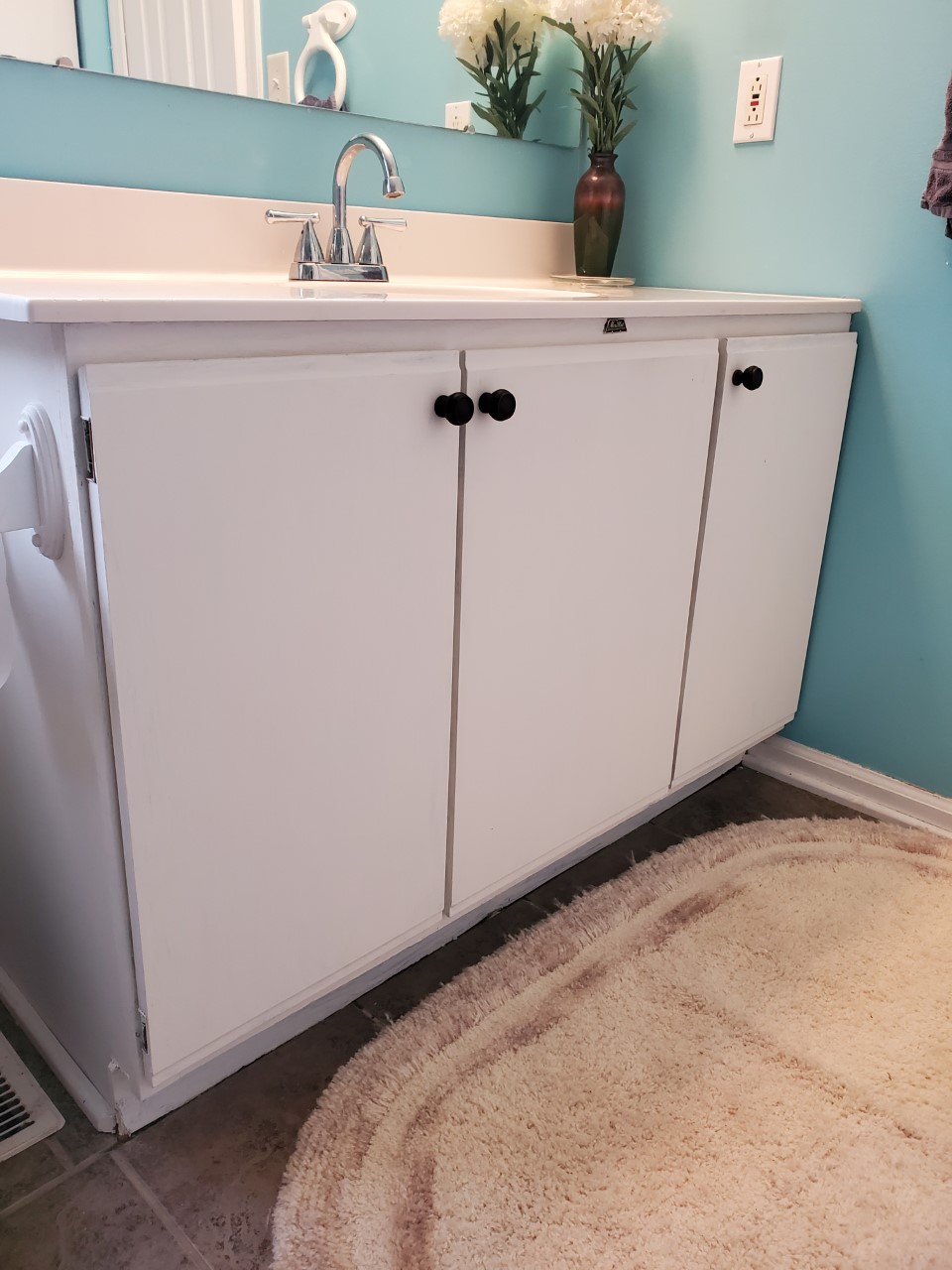 Email me with any questions about how to go about it! Good Luck!