Recreation. It's on most people's minds at the end of the work day and especially the end of the work week.
Conventional thinking probably suggests having to get in a car and do some degree of traveling, but those who live in Berks County need not venture very far.
Berks County is Pennsylvania's best kept real estate secret, and the plethora of recreational activities are just one of the many reasons.
From hiking to biking, mountains to lakes, below are the top 10 recreational activities to do in Berks County. Many are known, and perhaps some you may have never known were there! Read on for the highlights, get outside and enjoy!
1. TAKE A HIKE
When one thinks of hiking, Pennsylvania and Berks County may not come up at the top of the thought process, but it should. Berks County has scenic Hawk Mountain, with its renowned trail system and visitor center. French Creek State Park has a diverse trail system leading to lakes and campsites. Blue Marsh has the same around its large lakes with hills and valleys surrounding it. Mount Penn and Neversink Mountain, just a mile apart, both have updated trail systems for those in the crowded valley to venture into and be isolated with the woods and be seemingly miles away but yet just a few hundred yards from city streets. And spanning nearly the entire length of the Northern Berks Border is the Appalachian Trail, which you can pick up at several road crossings from route 645 to Hawk Mountain Road.
Of all those trails, perhaps none is better than Hawk Mountain.
This beautiful, well known gem of the forest boasts a large parking lot, visitor center, scenic trail system and a state-of-the-art accessible trail leading to the South Lookout for a majestic view of the mountains and valley which everyone can enjoy! Those wishing to venture a little further on beautiful, slightly rocky terrain will come upon the North Lookout, perfect for a picnic and hawk viewing. On a clear day, you can see nearly 100 miles.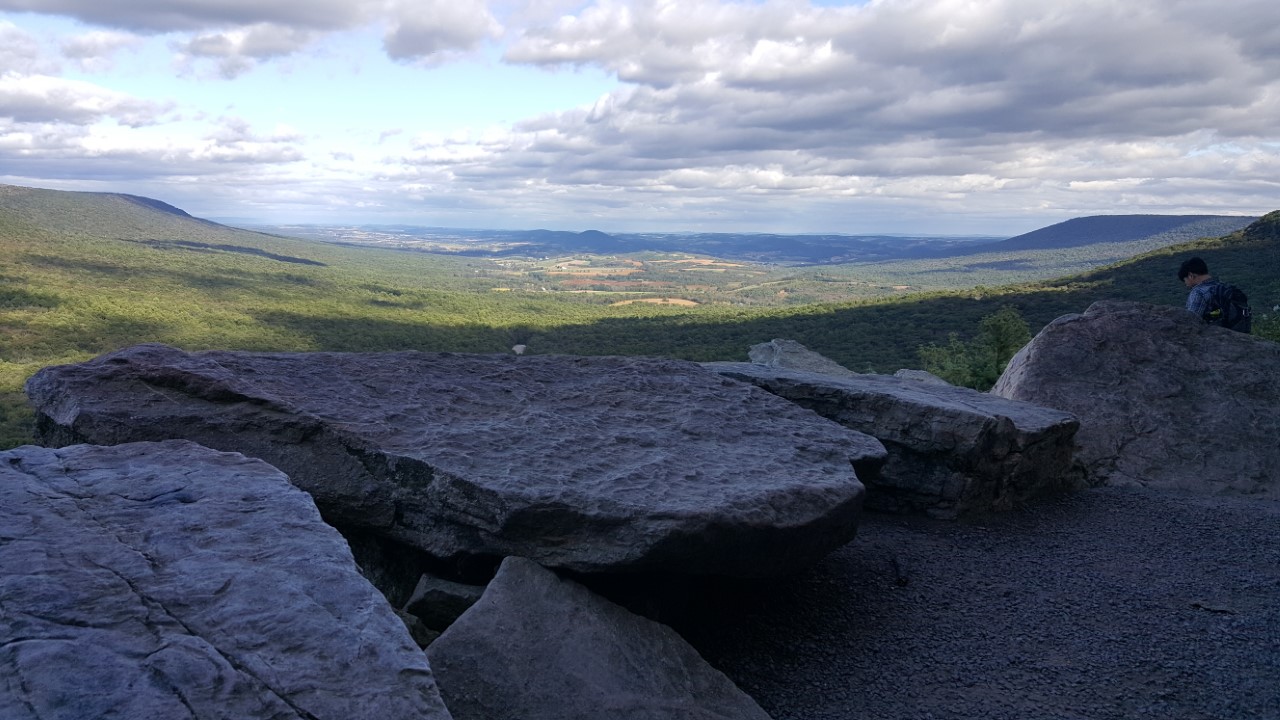 2. MOUNTAIN BIKE
Like hiking, Berks County is a top-tier destination for mountain biking. From "secret" state game land roads across Blue Mountain to the North, to French Creek State Park, to the newer bike-friendly trails on Neversink and Mount Penn, Berks County has it on all sides and in-between.
Some of the best mountain biking can be found within Blue Marsh recreation area. Nationally acclaimed and popular with swimmers and boaters, the perimeter of the lake features a large and diverse trail system which will keep the mountain biker coming back for days to tackle uncharted territory!
After the ride, stop in at Ganlys Pub for a bite to eat and venture 1/4 mile up the road to the boat launch drive which provides a fantastic hilltop view of Blue Marsh Lake and a panoramic Blue Mountain in the distance.
3. KAYAK
For many people kayaking is a relaxing, peaceful, affordable way to enjoy the lakes and rivers without spending money on a power boat. Since Berks County residents already know how to live well without overspending (that's why we live in Berks County), this is a well known theme for most!
Blue Marsh Lake is the biggest in the county for boating and kayaking, but those wishing for a smaller retreat can check out Hopewell Lake in French Creek State Park or the lesser known Kaercher Creek Lake near Hamburg and Blue Mountain. Visiting Kaercher Creek Lake also puts you within just a few miles of hundreds of acres of additional recreation possibilities as the foot of Blue Mountain lies just a mile away.
Need some recreation gear while you're up in the Hamburg Area? Visit Cabelas, just a few miles from Kaercher Creek Lake.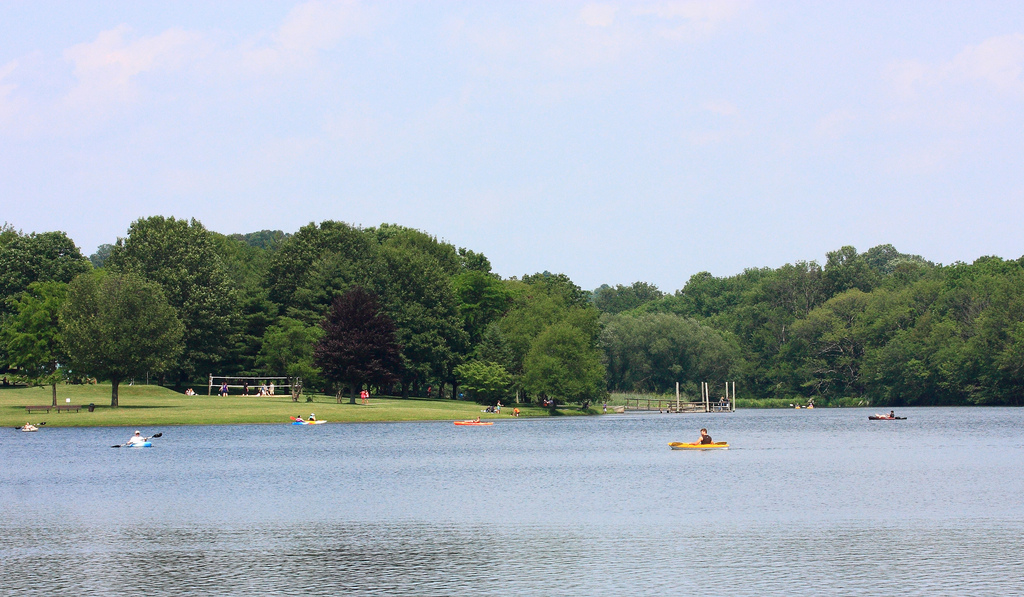 4. GOLF
Ready to hit the links and do it affordably? There are nearly 20 golf courses in Berks County, and the majority of them are public. Arguably, none are more beautiful than the Reading Country Club with its majestic castle-like clubhouse and restaurant/banquet facilities.
Nearly all the courses are rural enough that you can tee off without hearing heavy traffic in the backround.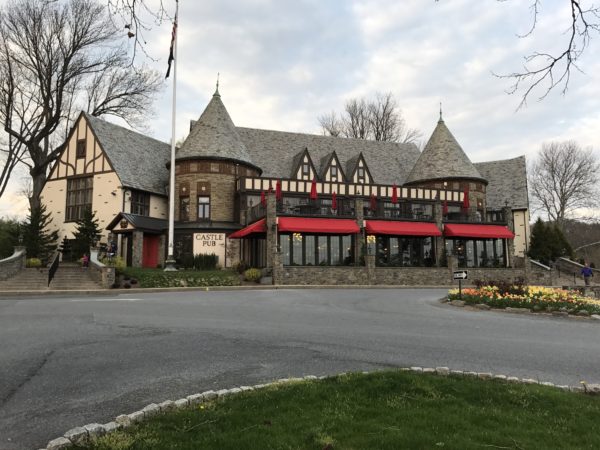 5. SKIING
We've just covered a handful of spring-to-fall activities but don't worry because Berks County has winter covered too. Skiers need not travel far, because lying in the Northeast corner of the county off a few back roads is Bear Creek Ski Resort, which just built a modern deluxe hotel and resort on the base of the mountain. Skiing, snowboarding, snow tubing, spa, dining, activities and special events- Bear Creek has it all. And it's all so close to everything, not to mention affordable: 2020 mid-week, non-holiday lift tickets start at just $43 and night tickets are only $33!

6. CAMPING
Do you think Berks County doesn't have camping? Think again! Tucked away in the Southwest corner of the county is Eagles Peak Adventure Bound Camping Resort. Complete with a pool and splash par, this resort also features cabins for those wishing not to pitch a tent.
French Creek State park, home to Hopewell Lake and one of the largest public pools in the area, has campsites to go along with dozens of miles of trails, kayaking and disc golf.
But those seeking a bit more of a wilderness experience off the beaten path can venture up to the Reservoir Road parking lot six miles east of Hamburg and carry a tent up to the Pinnacle, said by many to be the finest mountain top view in Pennsylvania.
If hiking four miles with a tent and backpack isn't your thing, just stay at the densely forested Blue Rocks Campground at the bottom of the mountain, leave your gear at the campsite and hike up to the Pinnacle with a light pack instead. Pack a lunch and a good camera, as you can see all the way to New Jersey on a clear day!
7. MOUNTAIN CAR TOUR
Looking to get off the beaten path, deep into the mountain-top woods but don't want to hike or bike to get there? Head up to Hamburg and take Mountain Road heading West from Cabelas, until you come to a dirt road and a sign for State Game Lands 110 and the parking lot. A short drive up the dirt road leads to a parking lot and the road leading from the lot is gated for much of the year, but each year from October to December it is open for vehicular travel as a bonus and a "secret" mountain road few know about!
Completely unpaved but totally passable with just about any vehicle with regular or high clearance, the steep and windy road creeps up to the top of the mountain and heads west along the ridgeline for a few miles before heading back down along a beautiful rhododendron lined road following Northkill Creek before coming out at Northkill Road. If you can find it, it will be worth the drive, especially in October when the trees will be at peak foliage.
Another locals' tip- when the road up from the parking lot first comes out to a 'T' at the top, park straight ahead to the right before the wooden gate and find the very short trail into the woods which leads to the Auburn Lookout, which the Appalachian Trail goes right through. Try it out!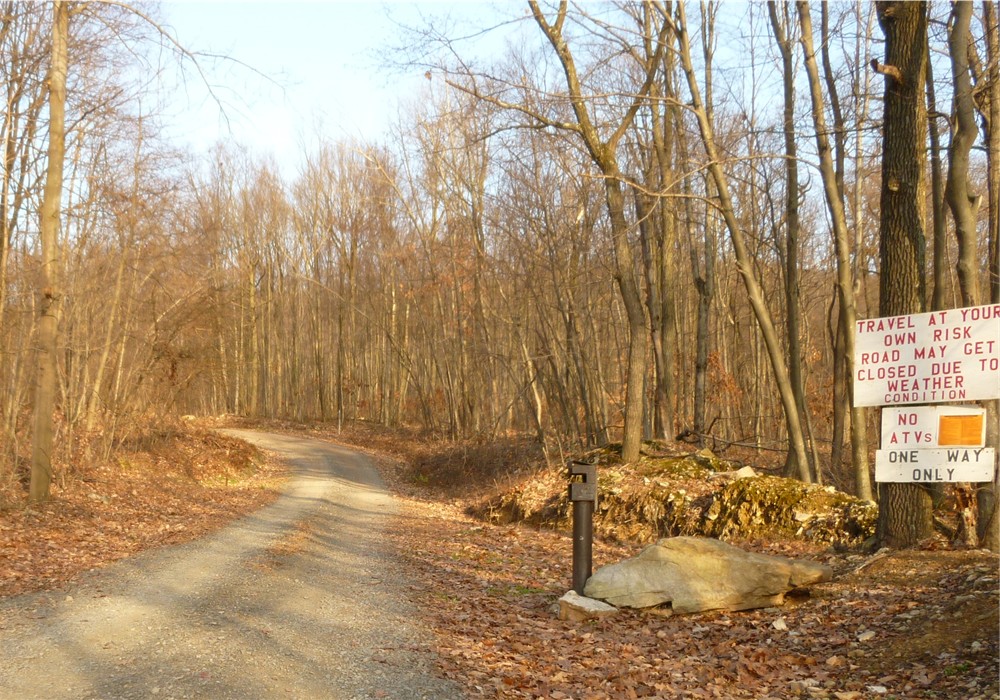 8. SWIMMING
Berks County is home to Blue Marsh Lake, one of the biggest and most diverse lakes in Southeast PA. Aside from boating, kayaking and miles of trails around the perimeter of the lake, there is also a sand beach for swimming. For the most part, the lake is centrally located in the county so it's close to everything....but yet so far away.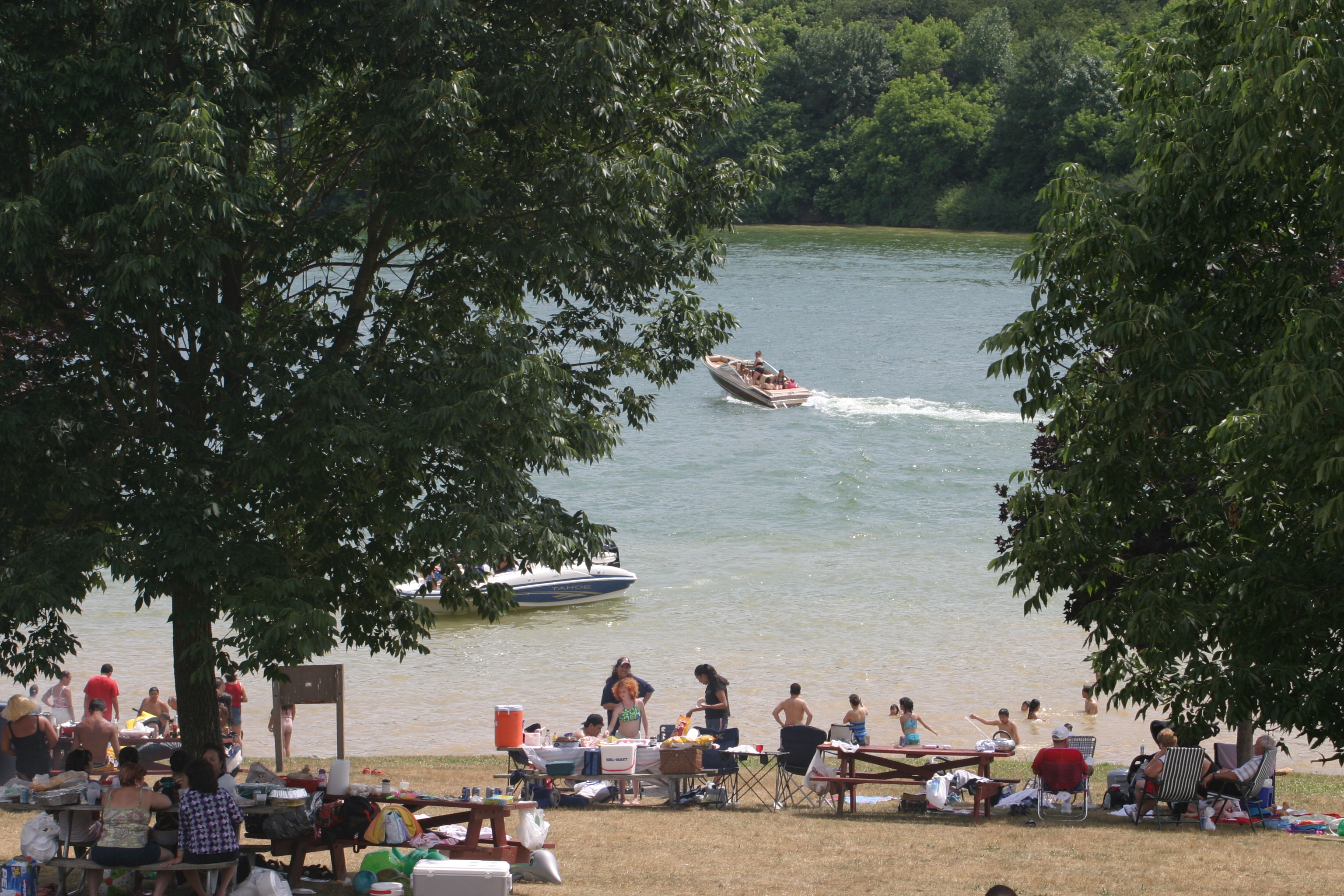 9. ROAD BIKING
Not only does Berks County have endless amounts of peaceful, country roads and multiple covered bridges to get out there and spin your bicycle pedals on, Skyline Drive on Mount Penn now has a bike lane, complete with a dotted yellow line, that traverses the length of the road from the Pagoda to McKnights Gap Road. This 5.2 mile round trip trek stays mountain top the entire time and affords multiple views of the surrounding mountains, valleys and city of Reading. On a clear day, the panoramic vista of Blue Mountain is visible to the north from Fort Indiantown Gap all the way to the Pinnacle and beyond.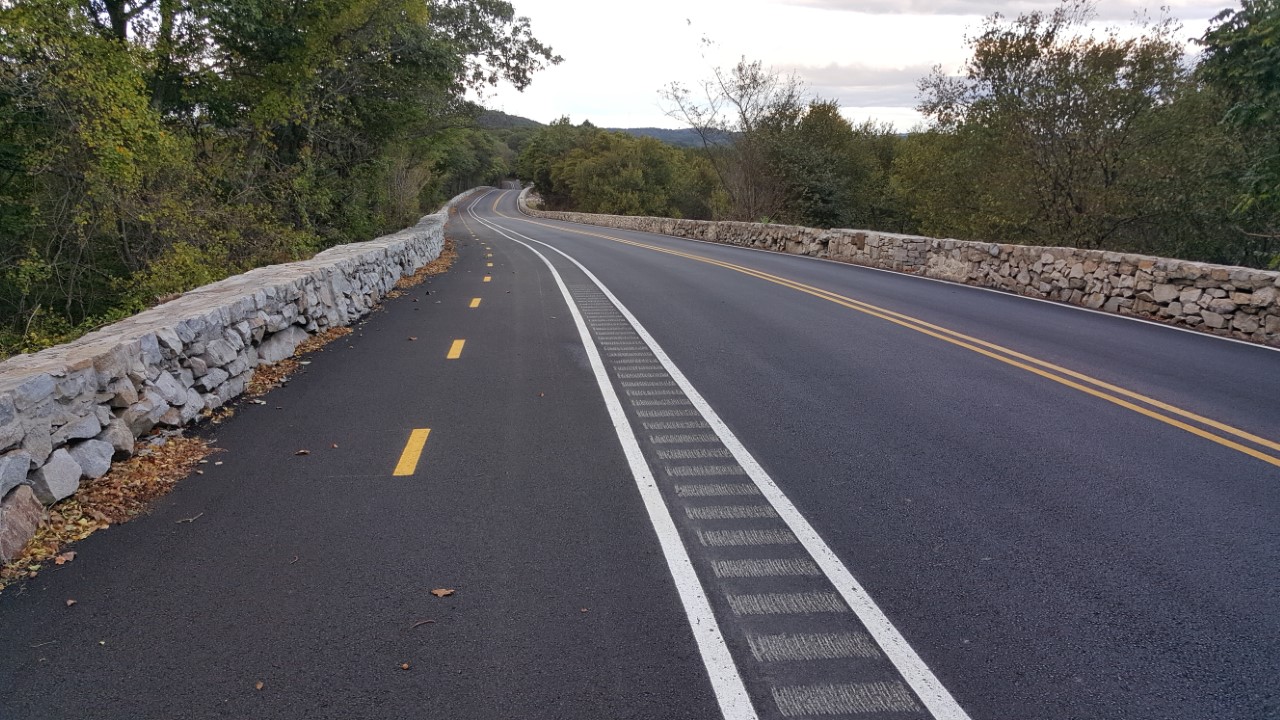 10. HIT THE PARK
Berks County has several parks and playgrounds but perhaps the most well known is Grings Mill Recreation Area. This park has it all: tennis, softball fields, pavilions, exercise stations, volleyball, snack bar, picnic tables, game courts and more. Perhaps its best feature is the flat cindered walking trail that parallels the Schuylkill River for six miles from Stonecliffe park to Stilling Basin Road. This trail is for anyone and all ages.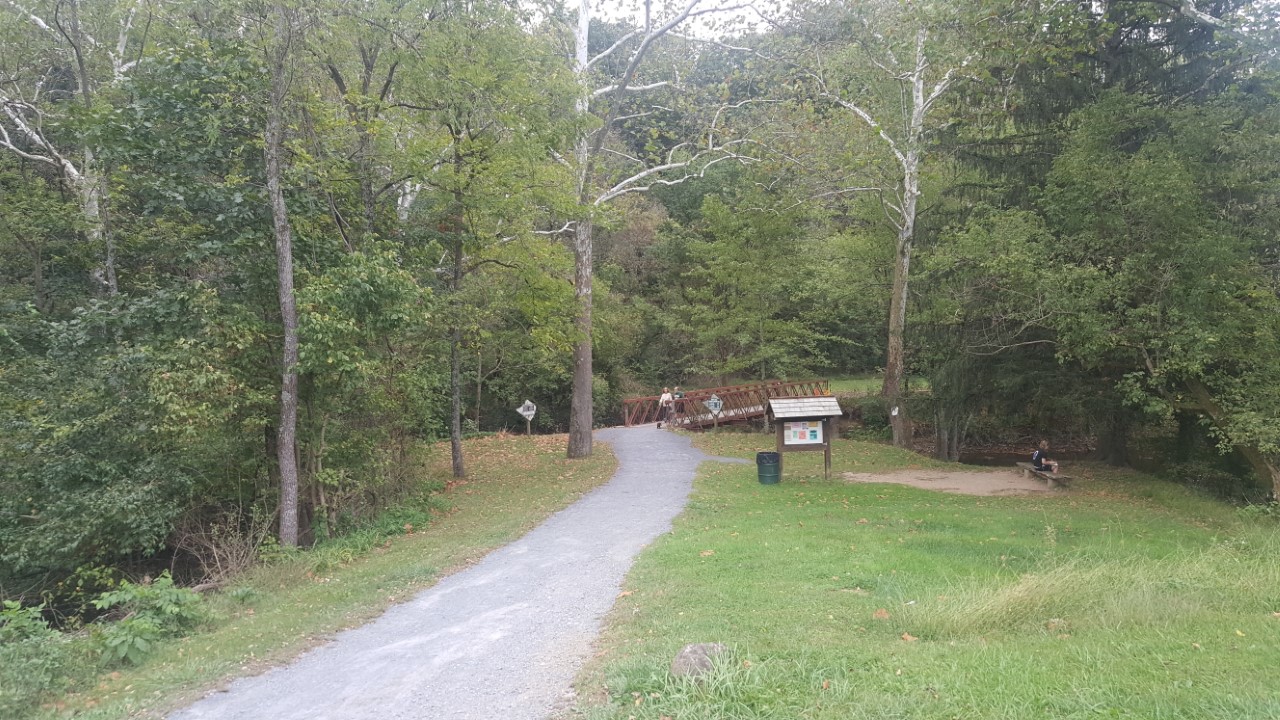 Mark Crystal
Sands & Company Real Estate
610-413-7376